Our team is our backbone and our finest asset
The lynch pin of our group, Zak is the main man that pulls all of events together from a logistics perspective. In his spare time Zak is keen runner and has recently smashed out a marathon.
Zak
Logistic & Facilities Manager
Becca, a talented artist with a degree in creative writing and journalism, will design and create your vision of the perfect event and be your contact through the lifecycle. Becca also has a passion for travel.
Greg's expertise and passion are reflected in the amazing menus that he creates and delivers each year to tens of thousands of guests. When not cooking, Greg loves the outdoors.
Greg
Head of Food & Beverage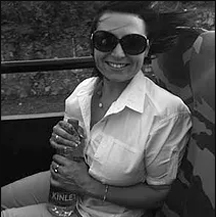 SJ assists our corporate clients who "dare to be different". Using her decade in the city, SJ works with major brands to deliver meaningful, inclusive conference experiences that create exceptional ROI's.
Lottie started with us as part of her university degree and has a passion for events, continuing to stay on with us after her studies. Lottie loves the creativity of the job and delivering a first class service to all of our customers.
Katy started with I Do Events as part of her university degree, has worked as an events manager and now assists the Corporate Events International Director team.
Jules, who loves a good festival, is also our financial whizz and an essential and highly respected member of our team. As they say, in finance, everyone counts.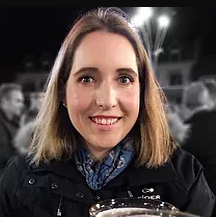 With 15 years in event design and production, Philippa now heads up our business development department. Philippa also enjoys the mountains during ski season.
Philippa
Business Development Manager
Jack is one of our longest standing team members, having been with us from the word go. Jack is a highly experienced event manager.
Graeme is our senior events manager and also DJ's at top festivals when he is not delivering events. Graeme has 10 years experience in the events business.
Graeme
Senior Event Manager
Kei, who is from South Africa, works tirelessly with Zak to create our fabulous events. Hard graft is Kei's middle name and he loves his job.
Simon has over 30 years of experience in the events industry as both an organiser, performer and top project manager. Simon loves the outdoors, you may find him in the South Downs on his mountain bike.
Tash is trained in Industrial Design and brings an interesting creative slant to our production design team. Tash has spent the last four years working in different event companies around the globe.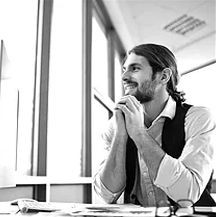 Simon is a highly experienced production manager who looks after our AV, sound stage, lights and power requirements at all of our events.
With a passion for live events, Holly is our attention to detail guru! Outside of work, Holly enjoys hiking, and has plans to travel the world. (not just yet though!)
Hettie is a hands-on dynamic member of the team and loves transforming blank canvass venues. In her free time, she loves anything involving water sports, including paddle boarding, kayaking and swimming.
Georgia is one of main key supplier contacts ensuring that the team have everything booked in for our clients. In her spare time she loves a good book, Formula One and playing golf, she's quite a pro!
Georgia
Event Co-ordinator
Maggie works closely with in-house logistics ensuring our events are always built on time! In her spare time, she is a big festival goer and loves live music. She can also be found baking, everyone needs a Maggie!
Felicity, or Fliss as she likes to be known as, works with our internal team closely to ensure team logistics are in place. A large part of her heart is taken by her adorable dog (Bob) and she had a passion for travel.
We invest in our staff and train them in how we work. Many of our best staff started as Trainee Event Managers as part of their university degree.